Beer Tasting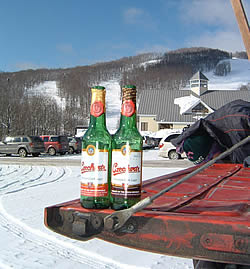 Trying to revive the lost art of tailgating.
It's the time of year when you should get out there and enjoy the best that winter in Vermont has to offer. And nothing goes better with it than an après beer. Be sure to stop in on Fridays to try something new; it just might be your new favorite.
Fridays
3-6pm

February 21 - with Sierra Nevada
February 28 - Oregon beers
March 7
March 14 - Inaugural Lady's Beer Club Meeting 7-8pm - although you can come early.
March 21
March 28
FREE and open to those 21 and over.